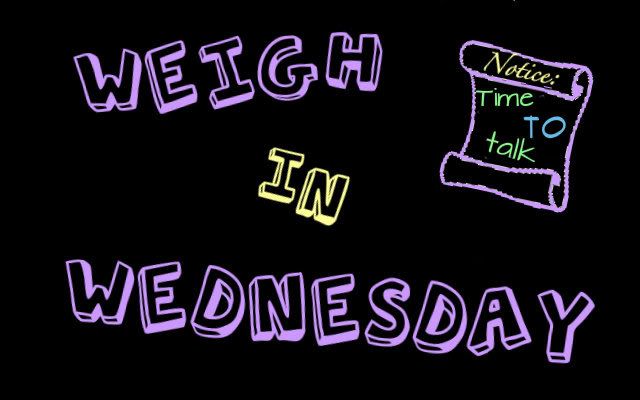 Introducing a new meme to the blog. I got an email about this the other day and thought it was a brilliant idea. Weigh in Wednesday is a weekly meme hosted by
Epilogue
. The meme is simple, you are given a topic and you chip in with your opinion.
This weeks topic:
E-book vs Print book.
Both forms of reading have their benefits. While I don't have an e-book reader myself, I am aware of the fantastic amount of benefits and have considered buying one, however I am still very partial to holding a book in my hand as opposed to staring at a screen. If someone was to gift me a kindle though I am sure I would probably give into the temptation. There is such a variety of e-book readers, such as the famous Kindle, Sony Reader, Kobo, Barnes and Noble Nook, down to the iPad, desktop computers and smartphones. There is simply no escape from the potential of reading an e-book.
For those of us traditionalists, the experience of holding a book in our hands tends to be a main benefit. Being able to display our obscene collection of books on a classic book shelf; showing off our first editions and signed copies. It is always a great conversation starter when someone walks into your home and compliments you on your amazing collection of books, thumbing their way through the selection, learning more about who you are and what book they could potentially read next.
However, E-books are growing in popularity and more and more publishing houses are looking to take it on, releasing new and old books for e-readers. E-books are equally a brilliant idea; they allow readers to take all their digital books on the go, so that you can choose what you want to read on the move or at your destination of choice.
To put in simply, I am very pro printed book, but I have no aversion to e-books. My personal preference is that I would have an e-reader on the side for when I didn't have space for a book to carry with me, but I will continue to build my printed collection until I have a full blown old fashioned library that looks a bit like this....